JEWISH CONTROL
---
"[T]here may be some truth in that if the Arabs have some complaints about my policy towards Israel, they have to realize that the Jews in the U. S. control the entire information and propaganda machine, the large newspapers, the motion pictures, radio and television, and the big companies, and there is a force that we have to take into consideration."
Richard Milhous Nixon,
Thirty-Seventh President of
the United States of America
, as quoted by Leonard Dinnerstein,
Antisemitism in America
, Oxford University Press, New York, (1994), pp. 232-233. Dinnerstein cites: "Clipping of Fikri Abbaza, interview with Richard Nixon,
Al-Mussawar
, July 12, 1974, folder 'Jewish Matters, 1969-1974,' box 5, Leonard Garment mss., LC."
---
Click to set custom HT RIBBI YACOV WEISE ~ Does Orthodox Jewry control it all?
---
"We control America"
"Every time we do something you tell me America will do this and will do that . . . I want to tell you something very clear: Don't worry about American pressure on Israel. We, the Jewish people, control America, and the Americans know it."

Israeli Prime Minister,
Ariel Sharon
,
October 3, 2001.
_______________________________
"Israel controls the United States Senate."
- Sen. William Fulbright
---
"
But I believe that Israel has a powerful stranglehold on the American government. They control both members of the House, the House and the Senate. They have us involved in wars in which we have little or no interest. Our children are coming back in body bags. Our nation is bankrupt over these wars. And if you open your mouth, you get targeted. And if they don't beat you at the poll, they'll put you in prison.
[...]
They're controlling much of our foreign policy. They're influencing much of our domestic policy. Wolfowitz as undersecretary of defense manipulated President Bush number two back into Iraq. They've pushed definitely, definitely to try to get Bush before he left to move into Iran. We're conducting the expansionist policy of Israel and everybody's afraid to say it. They control much of the media, they control much of the commerce of the country, and they control powerfully both bodies of the Congress. They own the Congress."
--
Former U.S. congressman James Traficant in
Fox News
, September 10th 2009.
---
Zionist Crimes and American Wars
---
The Unholy Alliance between The United States and Israel
By Ashahed M. Muhammad -Asst. Editor- | Last updated: Apr 26, 2011 - 1:06:33 PM

What's your opinion on this article?
(FinalCall.com) - While members of the Republican-led Congress and the Obama administration
wrangle over severe budget cuts
, one area of the federal budget that does not appear to be in jeopardy is the money going to the state of Israel.
According to the Institute for Middle East Understanding, U.S. military aid to Israel will reach $30 billion between fiscal years 2009-2018, an annual average increase of 25 percent over previous levels.
In messages delivered recently, the Honorable Minister Louis Farrakhan said both the Democrats and Republicans in the Zionist-controlled U.S. Congress are complicit in the development of the political and economic quagmire in America. For a long time, he was a soloist as a consistent voice unafraid to criticize the policies of the American government concerning Israel and their errant behavior towards the Palestinians, but now a national and international chorus is rising up behind him questioning whether America's level of support for Israel can be justified in light of currently existing economic realities.
"Have you noticed that the Republicans and Democrats can't agree on anything, except when it comes to Israel?" Min. Farrakhan asked students at Howard University in Washington D.C. April 2. "Is that a strange picture that you can't agree on the welfare of the American people but you can agree on the best interests of the people of Israel?"
Israel has received more direct financial aid from the United States than any other country since its controversial formation 63 years ago. Israel spends more on defense as a percentage of its Gross Domestic Product (GDP) than any other major industrialized nation including the U.S.
According to
If Americans Knew
, an independent research and media analysis institute led by journalist Alison Weir, U.S. taxpayers give Israel an average of $7 million per day. As more Americans learn of their hard earned tax dollars being used to bolster Israel's military capabilities, many are calling for an end to what they believe are misplaced expenditures. In fact, a recent Gallup Poll found that 59 percent of the American people favor significantly cutting U.S. foreign aid.
"The cost to Americans is even far greater than the direct aid. For example, our government typically gives this money to Israel in a lump sum at the beginning of the fiscal year. Since we're operating at a deficit, that means that we borrow this money then continue to pay interest on it long after it has been disbursed to Israel. Israel, however, has no need to spend it all immediately, and is able to make interest on it," said Ms. Weir, a consistent and outspoken human rights activist.
Dr. Mazin Qumsiyeh, an activist and professor who teaches at Bethlehem and Birzeit Universities in Israeli-occupied Palestine, said because of America's desire to cater to what he refers to as the "Israel first lobby," the U.S. is now involved in wars all across the globe.
"It is criminal for our elected politicians to subvert American interests because of their narrow personal interest(s). It is not just the direct aid aspects but also the fact that the lobby makes U.S. foreign interest captive and led to pushing the U.S. to very costly wars. U.S. interests around the world are threatened because of this hypocrisy and misdirected foreign policy," wrote Dr. Qumsiyeh from Palestine in response to emailed questions presented by The Final Call.
In 2007, the hawkish administration of George W. Bush announced an increase of U.S. military aid to Israel by $6 billion over the decade. According to the U.S. State Department, Foreign Military Financing (FMF) to Israel is set for $3.09 billion a year FY2012-2018.
President Obama has stated that Israel's security is "sacrosanct" so there is no reason to believe that this very high level of financial support will end any time soon, in fact, it may even grow—despite whatever negative effects may be experienced by the American people. While health care costs and prison costs are skyrocketing, education budgets are being slashed. While the middle class pays higher taxes and gas prices continue to escalate, many are being forced to make ends meet with a dollar that is losing its buying power.
To avoid a government shutdown, millions of dollars in budget cuts resulted in lost financial support for dozens of much needed programs such as: WIC, a federally funded program for women, infants and children, juvenile justice programs, energy efficiency and renewable energy research, the U.S. Postal Service, several areas within the Federal Emergency Management Agency and the Administration on Aging, as well as Teen Pregnancy Prevention Community Grants.
"Washington's reckless spending and unsustainable debt have put America on the brink of an economic crisis. We are either going to tackle these challenges, or they are going to tackle us," said House Budget Committee Chairman Rep. Paul Ryan (R-Wis.), leader of the Prosperity Project, a right wing movement aimed at cutting spending and reining in the deficit. It was Rep. Ryan who—regarding aid to the poor and unemployed—said he wanted to "ensure that America's safety net does not become a hammock that lulls able-bodied citizens into lives of complacency and dependency."
If aid to the poor and unemployed is considered a "hammock" then what is foreign aid to Israel? Most politicians won't say, because of fear of the Israel lobby, and since the news outlets are controlled, most Americans remain uniformed, Ms. Weir said.
"This Israel lobby is so powerful that most congressional representatives—across party lines—are deeply afraid to oppose it. They are also extremely aware that news organizations are also largely dominated by Israel partisans. As a result, most Americans have almost no idea that while their schools are closing, their veterans have insufficient medical care, and our economy is in deep trouble, we continue to send massive amounts of our tax money to a tiny, wealthy country based on discrimination against Christians and Muslims that violates basic principles of justice and humanity. They are also unaware of the profound damage done to Americans by our aid to Israel on a variety of levels—strategic, economic, and moral," said Ms. Weir.
America's unwavering support for Israel enables the Zionist state to keep a "qualitative military edge" over those governments perceived as threats in their region, mainly Syria, Iran and Saudi Arabia. Israel labels Hamas in Palestine and Hezbollah in Lebanon as mortal enemies and constantly targets leaders of both organizations for extrajudicial assassinations.
Israel is set to purchase between 20 and 25 F-35 Joint Strike Fighter jets from Lockheed Martin, costing well over $100 million each. The Obama administration sought $205 million from Congress in his 2011 budget to assist Israel in purchasing up to 10 Iron Dome mobile air defense systems typically used for intercepting short range rockets such as Katyusha rockets used by Lebanon in the 2006 war.
While Israel claims to seek protection, perhaps Israel's neighbors need protection from her bloody and paralyzing weapons.
Activist and journalist Ali Baghdadi in an article appearing in The Final Call following the 2008-2009 Israeli aggression in Gaza wrote:
"Yet almost the entire world, including Jews, insists that these Israelis must be captured and charged with war crimes and crimes against humanity. Billions of people worldwide witnessed live the latest Israeli fireworks over tiny Gaza. They all saw the F-16 bombers, the Apache helicopters, the gunboats, artillery and cannons in action. They saw tens of thousands of tons of the deadliest and most destructive explosives, including white phosphorus bombs and other internationally forbidden weapons, raining over real people. The entire civilian infrastructure, homes, mosques, churches, schools, universities, hospitals, ambulances and even chicken farms, were 'legitimate' targets. The human toll, during 23 days of constant bombardment, is almost 1,400 dead (including 500 children), and 6,000 injured or maimed."
In the beginning of April, the already suffering people of Gaza were subjected to another heavy handed military assault when Israeli air strikes killed 18 Palestinians and injured 60 more, according to Ma'an News Agency which operates in the Palestinian territories.
An alliance formed
On May 14, 1948, Zionist leader David Ben-Gurion read the proclamation of nationhood and with those words, the Zionist state of Israel was created in Palestine. Mr. Ben-Gurion, also called "The Armed Prophet," would become Israel's first Prime Minister. The United States and the Soviet Union—at that time the world's superpowers—immediately recognized the government of Israel and the formation of the Zionist state.
President Harry S. Truman was heavily pressured by Jewish lobbyists in America to support the establishment of the Jewish homeland in Palestine. At the same time, his top advisors made sure he was aware of the possible ramifications of such a decision in the Arab world.
Those considered to be Christian Zionists used, among other things, biblical justification found in the Book of Genesis, Chapter 12, verses 2-3 wherein it reads: "And I will make of you a great nation, and I will bless you, and make your name great; and you shall be a blessing: And I will bless them that bless you, and curse him that curses you: and in you shall all families of the earth be blessed."
In the end, Mr. Truman's decision to support the formation of the Zionist state was borne out of political pragmatism in his desire to obtain Jewish votes and financial support in his upcoming re-election bid.
"It is my responsibility to see that our policy in Israel fits in with our policy throughout the world; second, it is my desire to help build in Palestine a strong, prosperous, free and independent democratic state. It must be large enough, free enough, and strong enough to make its people self-supporting and secure," said President Truman in a speech October 28, 1948.
Israel's first president Dr. Chaim Weizmann presented Pres. Truman with a copy of the Torah, and with that gift, the unholy alliance between Israel, its American lobbyists and the United States government was sealed. The Christian Zionists and American Jewish lobbyists have maintained an unbroken grip on American presidential administrations—regardless of party affiliation—ever since.
The American Israel Public Affairs Committee (AIPAC) is scheduled to hold its annual policy conference May 22-24. The 100,000-member group uses political lobbying to shape America's Middle East policy, and ensures that U.S. foreign aid to Israel continues at high levels. According to its website, AIPAC believes: "These efforts are critical to Israel's security and to American interests in the Middle East and around the world."
Critics say AIPACs heavy involvement in influencing policy decisions regarding areas such as homeland security and anti-terrorist laws along with efforts to—in their own words—"stop rogue nations such as Iran from acquiring weapons of mass destruction," cross the line, raising the specter of competing loyalties.
Additionally, while focusing on a fledgling nuclear program in the Islamic Republic of Iran—a sovereign nation hoping to use nuclear energy to meet the needs of its people—America allows Israel to withhold information regarding nuclear weapons of mass destruction from the international community. According to recently uncovered documents, Israel may have even offered to sell the South African apartheid government nuclear weapons that they refuse to admit exist.
According to a Washington, D.C.-based think tank, the Federation of American Scientists, American intelligence officials concluded back in 1968 that Israel had successfully began producing nuclear weapons. Based on research and data of military analysts as well as information made public in the mid-80s by former Israeli nuclear technician turned whistleblower Mordechai Vanunu, Israel has a significant cache of deliverable nuclear warheads, clearly making Israel the most dangerous nuclear power in the region.
Mohamed ElBaradei, former International Atomic Energy Agency director publicly stated that Israel possesses a robust nuclear arsenal, however, America remains silent, even while Israel refuses to become a signatory to the Nuclear Non-Proliferation Treaty thus rejecting international inspection of her nuclear reactors and development sites.
Although most analysts believe Iran has yet to develop a nuclear weapon, the intense desire of Israel's hawkish politicians and their relentless push to bomb Iran's nuclear development sites is well known. Most analysts believe Israel wants the United States to do it, however, if the Obama administration waits too long, the Israeli Defense Force will handle the job themselves.
No matter what the Obama administration does to appease Israelis in Jerusalem, Tel Aviv or New York, reportedly offering additional financial aid or exercising its United Nations Security Council veto power for the first time to reject a UN resolution calling Israeli settlements illegal and seeking to halt their construction, the American Jewish community remains unhappy.
An April 15 open letter to Pres. Obama from Ronald S. Lauder, president of the powerful World Jewish Congress, stated: "Mr. President, we are concerned about the dramatic deterioration of diplomatic relations between the United States and Israel."
The Israeli government continues to plow ahead with deliberate provocations, ignoring ceasefires, and the diplomatic skirmishes which arise never result in any interruption in Israel's funding.
According to a report titled "U.S. Foreign Aid to Israel" available through the Congressional Research Service, Jeremy M. Sharp, a specialist in Middle Eastern Affairs, documented reported disagreements between the U.S. and Israel resulting from the latter's willingness to sell deadly weapons of war to other countries.
Despite its tiny size and population—ranking as the 96th most populous country in the world—Israel is solidly within the top 10 of the world's largest arms exporters. According to the Stockholm International Peace Research Institute, Israel currently ranks 8th in weapons exports, just behind China, which by comparison is the most populous country in the world.
"Israel has become a major global leader in arms exports, and over the last two decades, the United States and Israel have periodically disagreed over Israeli sales of sensitive U.S. and Israeli technologies to third party countries," Mr. Sharp writes.
Unsurprisingly, the United States is the world's leading arms supplier, with the largest defense budget among all nations.
Dr. Qumsiyeh said if he was able to speak with Pres. Obama directly, he would encourage him to be courageous and take on the powerful lobbying forces that shape America's foreign policy.
"I would tell him that it takes courage to make change in the system. That each of us is more powerful than we think. That is why it was possible to challenge the power of the system in Egypt and Tunisia by common people. He knows this having worked as a community organizer. Now that he is president he seems to have lost that courage and is now going along with the system. He has not closed Guantanamo, he has not ended the imperial war on Iraq, he has expanded the imperial war on Afghanistan, he has actually expanded wars in Somalia, Libya et cetera. Where is the 'change we can believe in?'" Dr. Qumsiyeh asked.
Ms. Weir appealed to Mr. Obama to tell the truth of what he knows and make a public speech on the issue for all to hear.
"I would urge him to tell the facts that he already knows, despite the extreme pressure by powerful Israelists in our nation to keep this information covered up. He should make a public speech that tells the truth about Israeli ethnic cleansing, the power of the lobby, and the deep damage done to our nation by our Israeli-centric policies. If he did this in a speech broadcast live it could not be censored," said Ms. Weir. "This is not a partisan issue or a political one. This is a time for people of all backgrounds to join together for honesty, justice, and a world in which all our children—regardless of ethnicity, religion, race, or nationality—are cherished, safe, and free to reach their God-given potential," she added.
Related news:
Pledging Allegiance to AIPAC (FCN, 07-11-2008)
Pro-Israel lobby dictates U.S. policy, study charges (FCN, 04-05-2006)
Israel's nuclear deal with apartheid South Africa (FCN, 06-21-2010)

---
Israel Zionist Total Control of United States
---
Wake up call to Americans
---
---
---
Hijacking Catastrophe 9/11
---
The Military-Industrial-Congressional Complex
---
---
Presidents And Prime Ministers
President John F. Kennedy
1963:
On June 4th President John F. Kennedy (the 35th President of the United States 1961 – 1963) signs Executive Order 11110 which returned to the U.S. government the power to issue currency, without going through the Rosthchilds owned Federal Reserve.
Less than 6 months later on November 22nd , president Kennedy is assassinated by the Rothschilds for the same reason as they assassinated President Abraham Lincoln in 1865, he wanted to print American money for the American people, as oppose to for the benefit of a money grabbing war mongering foreign elite.
This Executive Order 11110, is rescinded by President Lyndon Baines Johnson (the 36th President of the United States 1963 to 1969) on Air Force One from Dallas to Washington, the same day as President Kennedy was assassinated.
FROM
The History of the House of Rothschild
by Andrew Hitchcock
---
Farrakhan Exposes Bankers and America's Hidden Agenda
---
Ron Paul Blasts Secret Government Running Economy
---
Financial Crisis History Lesson
---
FROM PR NEWSWIRE
True Torah Jews: Jewish Religion Used by Israeli Government for Political Agenda NEW YORK, March 23 /PRNewswire-USNewswire
/ -- Once again, Israeli officials have made use of the Jewish faith for their political purposes. During Vice President Joseph Biden's recent visit to the State of Israel, Israeli Interior Secretary Eli Yishai approved the plans for a highly-controversial 1600-apartment complex in East Jerusalem. Prime Minister Benjamin Netanyahu subsequently apologized to Biden and other members of the Obama administration, claiming that the announcement was made by Yishai's ultra-religious Shas Party without his knowledge. However, anyone can see through this cheap scheme that uses religion as a screen for political tactics.
"All over the world, Jews who are true to the Torah are outraged by this ongoing Zionist ploy, in which the Zionists attempt to create the impression that the holy Torah is behind their hard-line, nationalistic goals," said Rabbi Leopold Klein, a spokesman for True Torah Jews.
"It is crucial at this time to clarify the Torah's true position on this matter, as well as review the past sixty years in the history of Sephardic Jewry and the Shas Party.
"Judaism is a faith and the Torah is at the core of that faith; Zionism is a political movement that is inherently anti-Torah and, consequently, anti-Judaism. Since its inception, Zionism has brought untold pain and suffering upon Jews all across the globe. Cruel-heartedly, Zionist leaders uprooted thousands of Jews from their native countries, converting them away from Judaism and the Torah. In particular, the Zionists uprooted and almost completely assimilated the traditional Yemenite, Moroccan, Iraqi, and Algerian Sephardic Jewish communities; the Zionists leaders then exploited these immigrants as slave-laborers under sub-human conditions to help develop the State of Israel.
"Even the minority of Sephardic Jews who succeeded in clinging to Judaism were soon successfully brainwashed with Zionist ideals. Today, these religious Sephardic Jews continue to be exploited – much like their brethren several decades ago – to promote the Zionist agenda. With cunning manipulation, the Zionist leaders make sure that the blame for political offenses is continually placed on the 'religious parties' rather than on the actual culprits, the Zionist leaders themselves.
"In this manner, the Zionist leaders attempt to cloak their political agenda in a veil of 'religious' and 'Torah' objectives. As a result of this deception and mockery of the Torah and the Jewish faith, individuals all across the globe may view the holy Torah, as well as Torah-true Jewry, as politically extreme and against peace.
"The uncontestable truth is that the Torah strongly advocates peace. In fact, Jews were avowed by God not to revolt against any nation or people, and never to seek political independence. Jewish law demands that Jews be law-abiding citizens in whichever countries they choose to take up residence. Jews in exile were instructed by the Biblical prophet Jeremiah (29:7), 'Seek out the welfare of the city to which I have exiled you and pray for it to the Almighty, for through its peace will you have peace.' And certainly, Jews must act with utmost respect toward world leaders. For close to two thousand years – ever since the destruction of the holy Temple in Jerusalem – these have been basic principles for all observant Jews.
"In light of the above, it is obvious that Zionists have absolutely no right to speak in the name of Jews. Their declarations, statements, and arguments do not represent the interests of Jews or Judaism, neither in the Holy Land nor abroad. Moreover, even the 'religious' parties do not represent the Torah's true position at all. According to the Torah, they should not build the new housing complex, since it angers the governments of the world.
"As American Jews, we strongly support the United States government, headed by the honorable President Barack Obama and his dedicated administration, and continually pray for its success and wellbeing," Rabbi Leopold Klein concluded.
True Torah Jews is supported by leading Orthodox Rabbis and hundreds of thousands of Torah observant Jews. To find out more about the Torah opinion of the Middle Eastern conflict, visit
www.TrueTorahJews.com
.
RELATED LINKS
http://www.TrueTorahJews.com
FROM PR NEWSWIRE
---
---
Aaron Russo: Reflections And Warnings
---
The Psychology of Deception (Pt.2)
By Harry R. Davidson, Ph.D. -Guest Columnist- | Last updated: Oct 14, 2008 - 1:25:00 PM

What's your opinion on this article?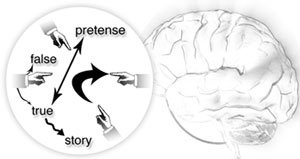 The strategies included creating wars and creating financial crisis to instill fear in the masses. The Civil War failed to create a proposed Central Bank. So After the Civil War, the "players" orchestrated contrived banking problems. The conspiratorial "players" used artificially created depressions, recessions and banking panics to gain mental control over the American people and economic control through a Central Bank. When a run on the banks was created, those elitist insiders who knew when the bank panic was going to occur, withdraw their money prior to the beginning of the panic. The insiders had enough cash to buy up properties and products cheaply and then go back into the market to sell capital goods at a higher price. In order to achieve a profit, capital goods have to be converted into money, the goods must be sold. The International Bankers offered a solution in the form of a permanent Central Bank, controlled by "the government." Well, the government is supposed to be the people. But, in actuality the elite controlled the government and as a result they controlled the Central Bank.
Today, the elite realize that they are losing the unbridled control the Bush administration has leveraged under the guise of national security. Hence, they are pushing for the establishment of governmental financial centralization that is unregulated, publicly funded and privately controlled. This can be accomplished at a time when the eyes of America are deceptively focused on, what has been described as the most important election in America's history?
Politicians and the corporately controlled media never ask questions that will lead you to the true motives of the elites. Why because they are "players." "Players" who have a stake in the game? Every player knows not to talk about the "game" outside the "gaming room." All of the players have the job of keeping you "thinking in the box." What box? The Ballot Box. The problem is that Capitalism is a system whose function has little to do with personalities reflected at the Ballot Box. Keep in mind that key players in both the Democratic and the Republican administration have a history of involvement in economic scandals. Call it, "How to Make Money When The Economy is Broke."
There is a reason why Sen. John McCain threatened to set aside the first debate with Sen. Obama and rushed back to Washington, D.C. Sen. McCain had more important work to do. Sen. McCain is a "Player." His mission became convincing the Senate Committee to borrow 700 billion dollars to bail out the American banking industry. A figure that someone simply pulled out of the air. "I'll bet 700 billion dollars." Well, whose going to back the bet? The money will be borrowed from elite private investors. This will create a situation similar to loans that the International Monitory Fund have historically impoverished Africa and other third world countries with, countries whose resources are allocated to paying off their debt to the IMF.
The public/private merger of America's economic structure will assure a healthy profit for the lending institutions elite shareholders. Even though the senators are supposed to represent the American people a condition of anonymity denies them the right to speak publicly—All the "Players" have a stake in the "Game." And, "No Player is allowed to talk about the Game outside the Game room."
The "players" goals are to use big government to concentrate and control wealth and to control the masses of people. "Fear" is injected into the masses of the American people, to assure control over them. Every speech that President Bush gives focuses on the fear of terrorists. It's not because Bush is stupid. Repetitive speech is a psychoneural-linguistic technique designed to implant a message of fear in the publics minds. Likewise, every media release produces a classical condition reinforced emotional response to the pending doom associated with a looming economic crash. A perceived lack of economic security produces emotional insecurity, another form of psychologically conditioned fear that allows the masses to be controlled by the elite.
If today's scenario follows the historic economic paradigm, the Democrats will take over and create jobs so that those goods that the elite have bought up can be sold. This is Capitalism. However, another possibility is a paradigm shift in which the American plantation will be abandoned for "greener pastures." Don't lose your focus. Prior to all of this America was busy talking about a "Global Economy" and "One World Government", the outsourcing of American jobs, the North American Free Trade Agreement, the Central American Free Trade Agreement, the European Union and other related economic movements. All of these things are still on the table. Could it be that America's wealth is now being "outsourced?"
What we are witnessing is the creation of something extremely similar to the Central Bank. Realize that the American taxpayers' money has already been privatized. Today, Americans are forced to contribute to the international banking cartel via the Internal Revenue Service. This money goes to the privately owned "Federal Reserve Banking System to pay back the trillions of dollars members of Congress borrowed for expenditures during the year. All of the income tax dollars collected by the Internal Revenue Service goes to the stockholders of the privately owned "Federal" Reserve" to run the Central Bank and reap profits from the working-class people. One hundred percent of the revenue collected is absorbed solely by interest on the federal government loans.
The Federal Reserve's stock holders are paid before any money is spent on the services which taxpayers expect from their government. A "national debt" is created for which there is no money to pay. So, Congress must continue to borrow and to spend. The amount borrowed is part of the government's deceptively creative bookkeeping called the "deficit." Money from Income Tax goes to the Central Bank to pay what government has borrowed. Money also goes to the IMF, and is invested in endless wars. These are wars in which both sides are often supported by the IMF. Only the world's privileged, the Rockefellers, Rothschilds and other global elites can own stock in the Federal Reserve and the IMF. A more in-depth analysis can be obtained from my book and DVD "God Save America." It can be ordered by sending $20 to PO BOX 11783, Raytown, MO 64138
---

James Petras
Introduction
Any serious effort to understand the extraordinary influence of the Zionist power configuration over US foreign policy must examine the presence of key operatives in strategic positions in the government and the activities of local Zionist organizations affiliated with mainstream Jewish organizations and religious orders.
There are at least 52 major American Jewish organizations actively engaged in promoting Israel's foreign policy, economic and technological agenda in the US (see the appendix). The grassroots membership ranges from several hundred thousand militants in the Jewish Federations of North America (JFNA) to one hundred thousand wealthy contributors, activists and power brokers in the American Israel Public Affairs Committee (AIPAC). In addition scores of propaganda mills, dubbed think tanks, have been established by million dollar grants from billionaire Zionists including the Brookings Institute (Haim Saban) and the Hudson Institute among others. Scores of Zionist funded political action committees (PAC) have intervened in all national and regional elections, controlling nominations and influencing election outcomes.
Publishing houses, including university presses have been literally taken over by Zionist zealots, the most egregious example being Yale University, which publishes the most unbalanced tracts parroting Zionist parodies of Jewish history (Financial Times book review section August 28/29 2010). New heavily funded Zionist projects designed to capture young Jews and turn them into instruments of Israeli foreign policy includes "Taglit-Birthright" which has spent over $250 million dollars over the past decade sending over a quarter-million Jews (between 18-26) to Israel for 10 days of intense brainwashing (Boston Globe August 26, 2010). Jewish billionaires and the Israeli state foot the bill. The students are subject to a heavy dose of Israeli style militarism as they are accompanied by Israeli soldiers as part of their indoctrination; at no point do they visit the West Bank, Gaza or East Jerusalem (Boston Globe August 26, 2010). They are urged to become dual citizens and even encouraged to serve in the Israeli armed forces.
In summary the 52 member organizations of the Presidents of the Major American Jewish Organizations which we discuss are only the tip of the iceberg of the Zionist Power Configuration: taken together with the PACs, the propaganda mills, the commercial and University presses and mass media we have a matrix of power for understanding the tremendous influence they have on US foreign and domestic policy as it affects Israel and US Zionism.
While all their activity is dedicated first and foremost in ensuring that US Middle East policy serves Israel's colonial expansion in Palestine and war aims in the Middle East, what B'nai B'rth euphemistically calls a "focus on Israel and its place in the world", many groups 'specialize' in different spheres of activity. For example, the "Friends of the Israel Defense Force" is primarily concerned in their own words "to look after the IDF", in other words provide financial resources and promote US volunteers for a foreign army (an illegal activity except when it involves Israel). Hillel is the student arm of the Zionist power configuration claiming a presence in 500 colleges and universities, all affiliates defending each and every human rights abuse of the Israeli state and organizing all expenses paid junkets for Jewish student recruits to travel to Israel where they are heavily propagandized and encouraged to 'migrate' or become 'dual citizens'.
Method: Studying Zionist Power:
There are several approaches for measuring the power of the combined Zionist organizations and influential occupants of strategic positions in government and the economy. These include (a) reputational approach (b) self claims (c) decision-making analysis (d) structural inferences. Most of these approaches provide some clues about Zionist potential power. For example, newspaper pundits and journalists frequently rely on Washington insiders, congressional staff and notables to conclude that AIPAC has the reputation for being one of the most powerful lobbies in Washington. This approach points to the need to empirically examine the operations of AIPAC in influencing Congressional votes, nomination of candidates, defeating incumbents who do not unconditionally support the Israeli line. In other words analyzing the Congressional and Executive decision- making process is one key to measuring Zionist power. But it is not the only one. Zionist power is a product of a historical context, where media ownership and wealth concentration and other institutional levers of power come into play and shape the current decision-making framework. Cumulative power over time and across institutions creates a heavy bias in the political outcomes favorable to Israel's organized agents in America. Once again the mere presence of Jews or Zionists in positions of economic, cultural and political power does not tell us how they will use their resources and whether they will have the desired effect. Structural analysis, the location of Zionists in the class structure, is necessary but not sufficient for understanding Zionist power.
One has to proceed and analyze the content of decisions made and not made regarding the agenda of Israel's backers operating in the USA. The 52 major Zionists organizations are very open about their claims to power, their pursuit of Israel's agenda and their subservience to each and every Israeli regime.
Those who deny Zionist power over US Mid East foreign policy are left-Zionists namely Noam Chomsky and his acolytes. They never analyze the legislative process, executive decision-making, the structures and activity of the million member Zionist grassroots and the appointments and background of key policy makers deciding strategic policies in the Middle East. Instead they resort to superficial generalizations and political demagogy, imputing policy to "Big Oil" and the "military-industrial complex" or "US imperialism". Categories devoid of empirical content and historical context about real existing policy making regarding the Middle East.
The Making of Zionist Power in the US Government
To understand US submission to Israeli war policies in the Middle East one has to look beyond the role of lobbies pressuring Congress and the role of political action committees and wealthy Zionist campaign contributions. A much neglected but absolutely essential building block of Zionist power over US foreign economic, diplomatic and military policy is the Zionist presence in key policy positions, including the Departments of Treasury and State, the Pentagon, the National Security Council and the White House.
Operating within the top policymaking positions, Zionist officials have consistently pursued policies in line with Israel's militarist policies, aimed at undermining and eliminating any country critical of the Jewish States' colonial occupation of Palestine, its regional nuclear monopoly, its expansion of Jews only settlements and above all its strident efforts to remain the dominant power in the Arab East. The Zionist policymakers in Government are in constant consultation with the Israeli state, ensuring coordination with the Israeli military (IDF) command, its Foreign Office and secret police (MOSSAD) and compliance with the Jewish State's political line.
Over the past 24 months not a single Zionist policymaker has voiced any criticism of Israel's most heinous crimes, ranging from the savaging of Gaza to the massacre of the humanitarian flotilla and the expansion of new settlements in Jerusalem and the West Bank. A record of loyalty to a foreign power which even exceeds the subservience of the Stalinist and Nazi fellow travelers in Washington during the 1930's and 1940's.
Zionist policymakers in strategic positions depend on the political backing and work closely with their counterparts in the "lobbies" (AIPAC) in Congress and in the national and local Jewish Zionist organizations. Many of the leading Zionist policymakers rose to power through a deliberate strategy of infiltrating the government to shape policy promoting Israel's interest over and above the interests of the US populace.
While a degree of cohesion resulting from a common allegiance to Tel Aviv can account for suspected nepotism and selection, it is also the case that the powerful Jewish lobbies can play a role in creating key positions in Government and ensuring that one of their own will occupy that position and pursue Israel's agenda.
In 2004, AIPAC successfully pressured the Bush Administration to create the office of Undersecretary for Terrorism and Financial Intelligence (UTFI) and to name its protégé Princeton graduate Stuart Levey to that position. Before, but especially after his appointment, Levey was in close collaboration with the Israeli state and was known as an over the top Zionist zealot with unbounded energy and blind worship of the Israeli state.
Within the confines of his Zionist ideological blinders, Levey applied his intelligence to the singular task of turning his office into the major foreign policy venue for setting US policy toward Iran. Levey more than any other appointed official in government or elected legislator, formulates and implements policies which profoundly influence US, European Union and UN economic relations with Iran. Levey elaborated the sanctions policies, which Washington imposed on the EU and the Security Council.
Levey, organizes the entire staff under his control at Treasury to investigate trade and investment policies of all the world's major manufacturing, banking, shipping, petroleum and trading corporations. He then criss-crosses the US and successfully pressures pension funds, investment houses, oil companies and economic institutions to disinvest from any companies dealing with Iran's civilian economy. He has gone global, threatening sanctions and blackballing dissident companies in Europe, Asia, the Middle East and North America which refuse to surrender economic opportunities. They all understood Levey operated at the behest of Israel, services Levey has proudly performed.
Levey coordinates his campaign with Zionist leaders in Congress. He secures sanctions legislation in line with his campaigns. His policies clearly violate international law and national sovereignty, pressing the limits of extra territorial enforcement of his administrative fiats against a civilian economy. His violation of economic sovereignty parallels Obama's announcement that US Special Forces would operate in violation of political sovereignty on four continents. For all intents and purposes, Levey makes US policy toward Iran. At each point he designs the escalation of sanctions, and then passes it on to the White House, which shoves it down the throats of the Security Council. Once new sanctions approved by Levey and staff are in place they are there to enforce them: identifying violators and implementing penalties. Treasury has become an outpost of Tel Aviv. Not a single leftist, liberal or social democratic publication highlights the role of Levey or even the terrible economic pain this Old Testament fanatic is inflicting on 75 million Iranian civilian workers and consumers. Indeed like Israel's Judeo-fascist rabbis who preach a "final solution" for Israel's enemies, Levey announces new and harsher "punishment" against the Iranian people (Stuart Levey, "Iran's New Deceptions at Sea Must be Punished" FT 8/16/2010, p. 9). Perhaps at the appropriate moment the Jewish State will name a major avenue through the West Bank for his extraordinary services to this most unholy racist state.
The Strategic Role of Local Power
The Israel Lobby Archive recently released declassified documents of the American Zionist Council (AZC) subpoenaed during a US Senate investigation between 1962-63. The documents reveal how the Israeli state through its American Jewish conduits – the mainstream Zionist organizations – penetrated the US mass media and propagated its political line, unbeknownst to the American public. Stories written by a host of Jewish Zionist journalists and academics were solicited and planted in national media such as The Readers Digest, The Atlantic Monthly, Washington Post among others, including regional and local newspapers and radio stations (Israel Lobby Archive, August 18, 2010). While the national Zionist organizations procured the journalists and academic writers and editors, it was the local affiliates who carried the message and implemented the line. The level of infiltration the Senate subpoenaed Zionist documents in the 1960's reveal has multiplied a hundred fold over the past 50 years in terms of financing, paid functionaries and committed militants and above all in structural power and coercive capability.
While the national leaders in close consultation with Israeli officials receive instructions on which issues are of high priority, the implementation follows a vertical route to regional and local leaders, politicians, and notables who in turn target the local media and religious, academic and other opinion leaders. When national leaders ensure publication of pro Israeli propaganda, the locals reproduce and circulate it to local media and non-Zionist influentials on their "periphery". Letter campaigns orchestrated at the top are implemented by thousands of militant Zionist doctors, lawyers and businesspeople. They praise pro-Israel scribes and attack critics; they pressure newspapers , publishing houses and magazines not to publish dissidents. The national and local leaders promote hostile reviews of books not promoting the Israeli line, influence library decisions to pack their shelves with pro Israeli books and censor and exclude more balanced or critical histories. Local militants in co-ordination with Israeli consuls saturate the public with thousands of public meetings and speakers targeting Christian churches, academic audiences and civic groups; at the same time local Zionist militants and, especially millionaire influentials, pressure local venues (university administrators, church authorities and civic associations) to disinvite any critic of Israel and their supporters from speaking. In the last resort, local Zionists demand that a pro- Israel propagandist be given equal time, something unheard of when an Israel apologist is scheduled to speak.
Local Zionist organizations make yeoman efforts to recruit mayors, governors, local celebrities, publishers, church people and promising young ethnic and minority leaders by offering them all expenses paid propaganda junkets to Israel and then to write or give interviews parroting what they were fed by Israeli officials. Local leaders mobilize thousands of militant activist Zionists to attack anti-Zionist Jews in public and private. They demand they be excluded from any media roundtables on the Middle East.
Local Zionist functionaries form rapid response committees to visit and threaten any local publisher and editorial staff publishing editorials or articles questioning the Israeli party line. Local leaders police ("monitor") all local meetings, speaker invitations, as well as the speeches of public commentators, religious leaders and academics to detect any "anti-Zionist overtones' (which they label "covert anti-Semitism"). Most of the major Jewish religious orders are lined up as the clerical backbone of local Israeli fundraising, including the financing of new "Jews only" settlements in the Palestinian West Bank.
Local functionaries are in the forefront of campaigns to deny independent Middle East specialists and public policy academics, appointments, tenure or promotion, independently of the quality of their scholarship. On the other hand, academic hacks who toe the pro-Israel line, by publishing books with blanket attacks on Israeli critics among Christians and Muslims and countries like Turkey, Iran or whoever is a target of Israeli policy, are promoted, lauded and put on the best seller list. Any book or writer critical of Zionist Power or Israel is put on a local and national 'index' and subject to an inquisition by slander from a stable of Jewish Torquemadas.
Conclusion
The power of Israel in the US does not reside only in the influence and leadership of powerful Washington based "pro-Israel lobbies", like AIPAC. Without the hundreds of thousands of militant locally based dentists, podiatrists, stockbrokers, real estate brokers,professors and others, the "lobby" would be unable to sustain and implement its policy among hundreds of millions of Americans outside the major metropolises. As we have seen from the Senate declassified documents, over a half-century ago, local Zionist organizations began a systematic campaign of penetration, control and intimidation that has reached its pinnacle in the first decade of the 21st century. It is no accident or mere coincidence that University officials in Northern Minnesota or upstate New York are targeted to exclude speakers or fire faculty members critical of Israel. Local Zionists have computerized databanks operating with an index of prohibited speakers, as the Zionists themselves admit and flaunt in contrast to "liberal" Zionists who are prone to label as "anti-Semitic" or "conspiracy theorists" writers who cite official Zionist documents demonstrating their systematic perversion of our democratic freedoms.
Over the decades, the distinction between Zionist power exercised by a "lobby" outside the government and operatives "inside" the government has virtually vanished. As we have seen, in our case study, AIPAC secured the undersecretary position in Treasury, dictated the appointment of a key Zionist operative (Stuart Levey) and accompanies his global crusade to sanction Iran into starvation and destitution. The planting of operatives within key Middle East positions in government is not the simple result of individual career choices. The ascent of so many pro-Israel Zionist to government posts is part of their mission to serve Israel's interest at least for a few years of their careers. Their presence in government precludes any Senate or Congressional investigations of Zionists organizations acting as agents of a foreign power as took place in the 1960's.
As the major Zionist organizations and influentials have accumulated power and abused the exercise of power on behalf of an increasingly bloody racist state, which flaunts its dominance over US institutions, public opposition is growing. The Boycott, Divestment and Sanctions campaign is gaining strength even in the US (see Harvard divestment in Israeli companies). US public support for Israel, by all measures, has dropped below 50%, while polls in Western Europe show a marked increase in hostility to Israel's ultra-rightist regime. Anti-Zionist Jews are growing in influence especially among young Jews who are appalled by the Israeli slaughter in Gaza and assault on the humanitarian flotilla. Equally important the presence of anti-Zionist Jews on panels and forums has given courage to many otherwise intimidated non-Jews who heretofore were fearful of being labeled "anti-Semitic".
The Zionist power configuration rests on a declining population base: most young Jews marry outside the confines of the ethno-religious Jewish-Israeli nexus and many of them are not likely to form the bases for rabid campaigns on behalf of a racist state. The Zionist leadership's high intensity and heavily endowed effort to fence in young people of Jewish ancestry via private schools, subsidized "summer programs" in Israel etc. are as much out of fear and recognition of the drift away from clerical chauvinism as it is an attempt to recruit a new generation of Israel First militants.
The danger is that the US Zionist support for the ultra-rightist and racist regime in Israel is leading them to join forces with the far right in the US. Today Jewish and Christian Manhattan rednecks are fermenting mass Islamic hatred (the so called "Mosque controversy") as a distraction from the economic crises and rising unemployment.
Zionist promotion of mass Islamophobia, so near to Wall Street, where many of their fat cats who profit from plundering the assets of America operate, is a dangerous game. If the same enraged masses turn their eyes upward toward the wealthy and powerful instead of downward to blacks and Muslims, some unpleasant and unanticipated surprises might rebound against, not only Israel's operatives, but all those wrongly identified as related to a misconstrued Jewish Motherland.
Appendix Conference of Presidents of Major American Jewish Organizations Member Organizations 1. Ameinu 2. American Friends of Likud 3. American Gathering/Federation of Jewish Holocaust Survivors 4. America-Israel Friendship League 5. American Israel Public Affairs Committee 6. American Jewish Committee 7. American Jewish Congress 8. American Jewish Joint Distribution Committee 9. American Sephardi Federation 10. American Zionist Movement 11. Americans for Peace Now 12. AMIT 13. Anti-Defamation League 14. Association of Reform Zionists of America 15. B'nai B'rith International 16. Bnai Zion 17. Central Conference of American Rabbis 18. Committee for Accuracy in Middle East Reporting in America 19. Development Corporation for Israel/State of Israel Bonds 20. Emunah of America 21. Friends of Israel Defense Forces 22. Hadassah, Women's Zionist Organization of America 23. Hebrew Immigrant Aid Society 24. Hillel: The Foundation for Jewish Campus Life 25. Jewish C ommunity Centers Association 26. Jewish Council for Public Affairs 27. The Jewish Federations of North America 28. Jewish Institute for National Security Affairs 29. Jewish Labor Committee 30. Jewish National Fund 31. Jewish Reconstructionist Federation 32. Jewish War Veterans of the USA 33. Jewish Women International 34. MERCAZ USA, Zionist Organization of the Conservative Movement 35. NA'AMAT USA 36. MCSK" Advocates on behalf of Jews in Russia, Ukraine, the Baltic States & Eurasia 37. National Council of Jewish Women 38. National Council of Young Israel 39. ORT America 40. Rabbinical Assembly 41. Rabbinical Council of America 42. Religious Zionists of America 43. Union for Reform Judaism 44. Union of Orthodox Jewish Congregations of America 45. United Synagogue of Conservative Judaism 46. WIZO 47. Women's League for Conservative Judaism 48. Women of Reform Judaism 49. Workmen's Circle 50. World ORT 51. World Zionist Executive, US 52. Zionist Organization of America